Taking the mystery out of the home building process.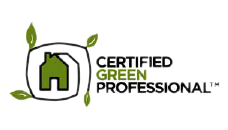 At Hickory Custom Homes, we define the expectations of the project from the start. We walk our clients through the home building process to ensure an efficient, seamless and rewarding building experience. We feel that clarifying the building process from the start eliminates surprises and confusion in the process.
Our home building process begins by working with you in the planning phase, to develop preliminary custom plans and specifications. Once the plans are finalized and contracts are signed, we advance to the pre-construction phase. Then we move into full-on construction and last but not least, the closing phases.
At Hickory Custom Homes, it is important to us that our clients enjoy all the benefits of an energy-efficient home. We remain dedicated to achieving today's green building performance measures to ensure the best quality homes possible. As a Certified Green Professional, we are able to incorporate green building principles, with all of our projects without driving up the cost of construction.